TPMS-01 £159.99
Solar powered tyre pressure monitoring system.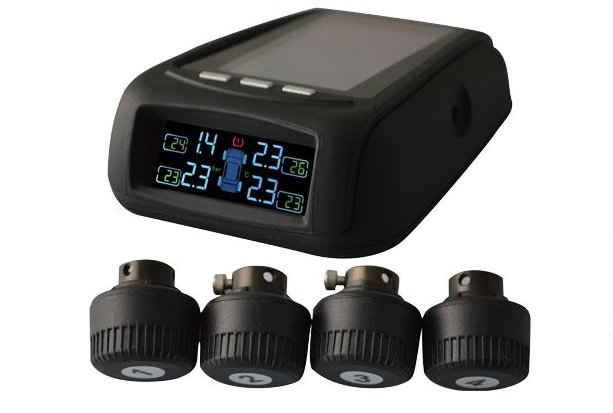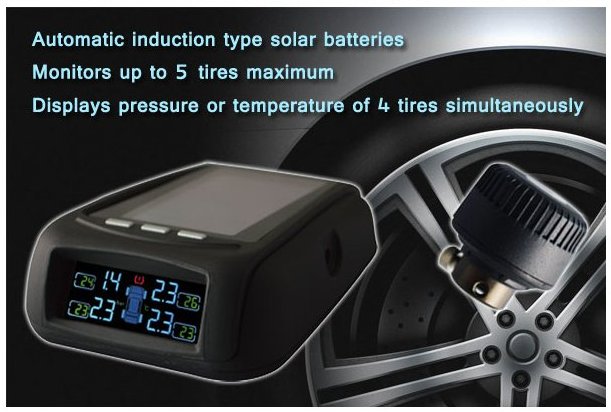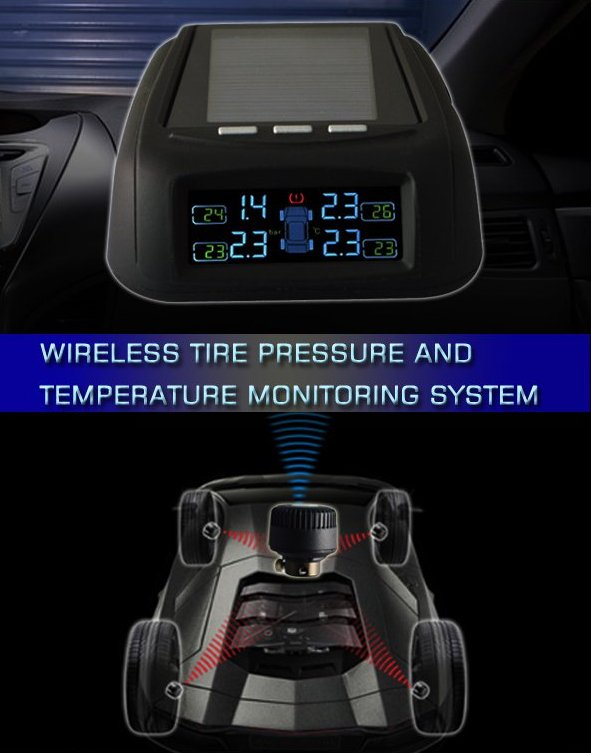 Reduce Driving Risks
It was reported that an astonishing 75% of all running tyres in the UK are under-inflated and many fatal accidents were caused by blowouts. With a TPMS, drivers are warned of abnormal tyre conditions before it becomes dangerous.
Improve Fuel Economy
Today's tyre designs make visual inspection of under-infaled tyres very difficult. Very often, a 30% under-inflated tyre looks very much the same as a fully inflated one. A TPMS makes sure your tyre pressures are at the correct level. A 9 PSI drop in the pressure will cause approximately 4% increase in fuel consumption, and a 20% under-inflated tyre will give you apprximately 30% less lifetime use of the tyre.
Monitor Features
Reliable and easy to install

Built-in rechargeable lithium battery

Monitor has a solar panel which autamatically recharges the battery

Automatic backlight

Automatically wakes up when the vehicle starts moving

Configurable high and low pressure warnings

Configurable high temperature warnings

Visible and audio alerts

Selectable presure units PSI or BAR

Selectable temperature units Centigrade or Farenheit

Monitors up to 5 tyres maximum

Displays pressure or temperatures of 4 tyres simultaneously
Sensor Features
Reliable cap sensors, easy to install

Water resistant

Replaceable sensor batteries

Sensors transmit pressure and temperature data every 5 minutes

Fast leakage alert

Individually coded sensors

Anti-theft design
TPMS-01 £159.99