TRA-01 £79.99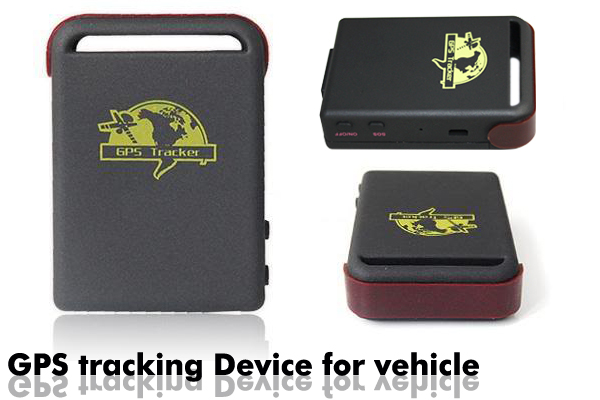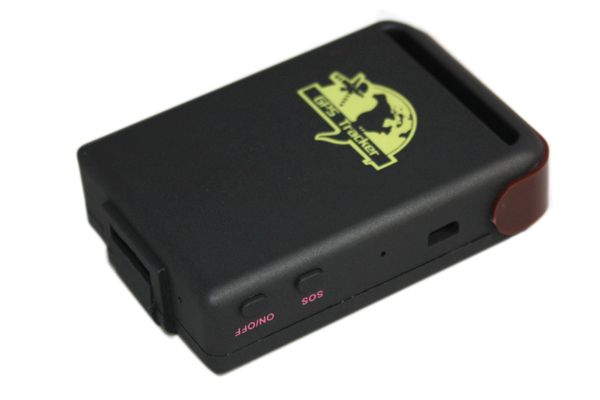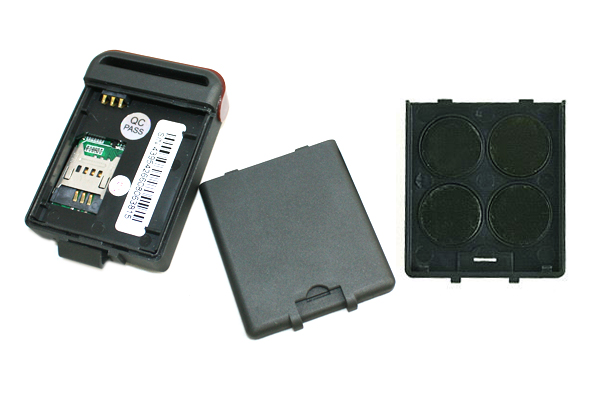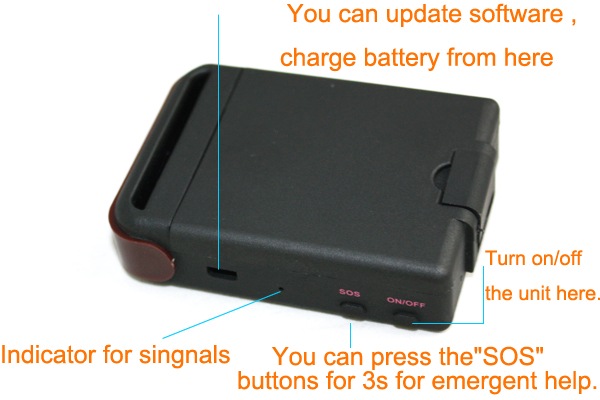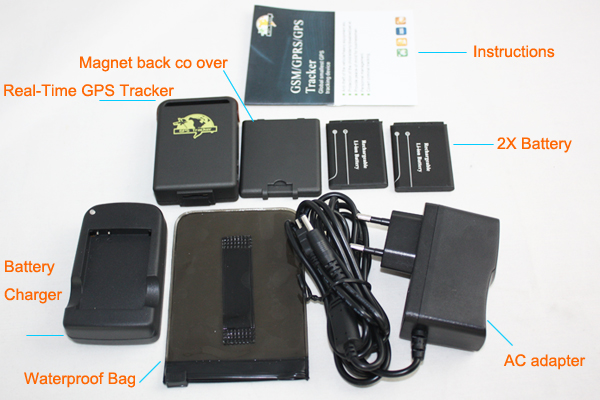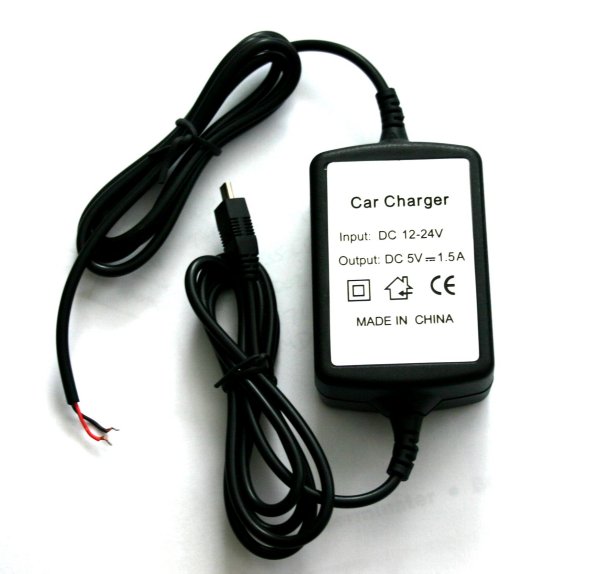 There is no tracking service contract to pay, just insert a Sim Card inside the unit and off you go!
Product Description
This is a personal remote position device with built-in GPS and GSM/GPRS modules. It is a small, highly accurate remote location tracking device. Based on GPS satellite, it provides accurate position information under dynamic conditions. Personal remote position device transmits the longitude and latitude coordinates, which can be plotted on Google Maps, to the authorized cell phone.
You can use these features for protecting and searching for children and old people as well as locating your vehicle if it goes missing. Further, you can also use it for any security purpose which needs remote positioning such as asset protection and animal tracking.
Features:
Real-time polling: When any authorized numbers dials up the unit, it will hang up and report a real-time Geo-info, if there's no authorized number, it will report to any number that dials up the unit.
Auto Track:Report a Geo-info at 30s intervals to the authorized numbers for 5 times.
Voice Surveillance: You can dial into the GPS unit and simply listen to the sounds around the unit.
Geo-fence: The unit will send the message to the authorized numbers when it breaches the set area.
Movement alert: When the unit stays immobile in a place for 3-10 minutes, then the unit will reply, it will send SMS "Move" along with a Geo-info to the authorized numbers. It will alarm one time in each setting.
Speeding alert: When the target moves exceeding the speed you have set, the unit will send SMS+Geo-info to the authorized numbers.
SOS function: When holding the GPS Tracker you can press the alarm button to send an alert, and your position to the registered phone numbers.
Low battery alert
Material: Plastic
Color: Black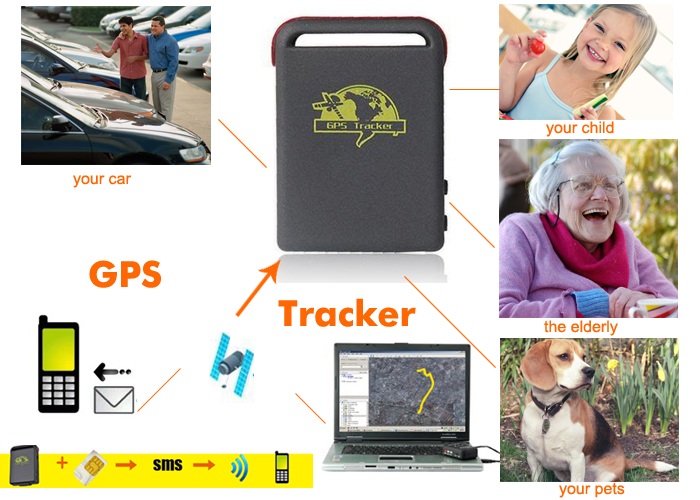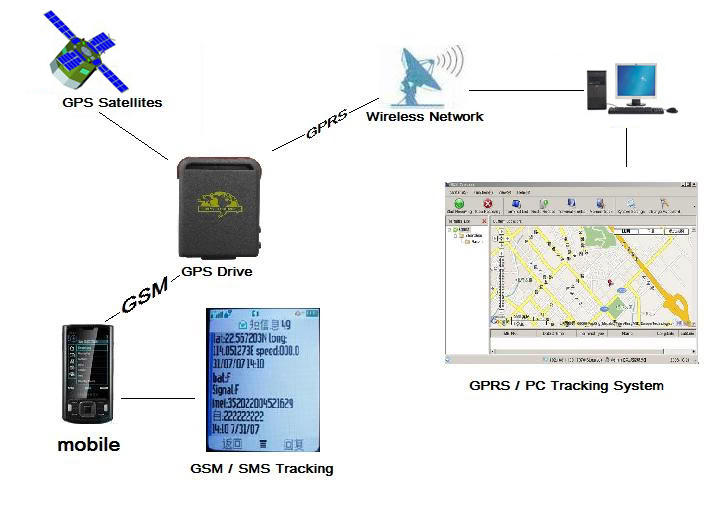 Specifications:
Content
Specification
Dim.
64mm x 46mm x 17mm(1.8"*2.5"*0.65")
Weight
50g
Network
GSM/GPRS
Band
850/ 900/1800/1900MHz
GPS chip
SIRF3 chip
GSM/GPRS module
Siemens MC55 MC56 or Simcom 300 340
GPS sensitivity
-159dBm
GPS accuracy
5m
Time To First Fix
Cold status 45s
Warm status 35s
Hot status 1s
Car charger
Input 12-24V
Output 5V
Wall charger
Input 110-220V
Output 5V
Battery
Chargeable changeable 3.7V 800mAh Li-ion battery
Standby
48hours
Storage Temp.
-40°C to +85°C
Operation Temp.
-20°C to +55°C
Humidity
5%--95% non-condensing
Applications:
Vehicle rental & Fleet management etc., Protect children, the old, the disabled, pets, etc…
Provide peace-of-mind for businessmen
Manage personnel
Track criminal activity secretly
It gives you maximum control with minimum cost.
Package contains:


Mini GPS Tracking Device x 1
Rechargeable Li-ion Battery x 2
Battery Charger x 1
Power Adapter x 1
Battery Cover x1
Water-proof Bag x 1
Genuine Retail Box
English User Manuals